SALDI - seasonal discounts in Italy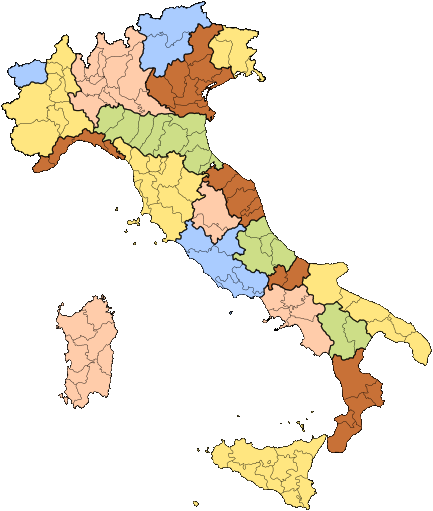 In Italy, there are two seasons of discounts:
In the summer (sale of autumn-winter collections) and in winter (sale of spring-summer collections)
The Republic of Italy is based on labor

Italian proverb Chi non lavora non fa l'amore (Who does not work, does not make love) reflects this principle. The postulate on labor is proclaimed in Article 1 of the Constitution of the Italian Republic (here the original text)
Why all this?

To the fact that constitutional articles on protection of workers, protecting their families' health, raising children, social security of pensioners and other democratic norms are successfully implemented in Italy. In particular, the struggle against monopolists and adventurers in trade is well organized. In 1998, the Government of Italy adopted the Law regulating pricing and the season of discounts. According to this Law, in different regions of Italy the duration of winter and summer sales are strictly limited, and their period is determined by local authorities.
- What does this law give to producers?
- Steady demand and the realization of the products.
- What does this law give to sellers?
- Quiet trading during the year and a guaranteed sale of surpluses at the end of the season.
- What does it give to the buyers?
- Allows you to save!